Our markets
Where to find Connolly's RED MILLS
Connolly's RED MILLS is widely accessible in all regions around the world. Our global equine and pet feeds can be accessed in Ireland and the rest of Europe, the UK, US, Middle East, and Asia. Our Middle East customers can access our camel feeds and supplements available within the region, whilst our agri feeds are distributed in Ireland itself. Our dedicated distributors and stockists ensure our global customers have the widest variety of feeds, supplements and care products for their horses, pets and camels.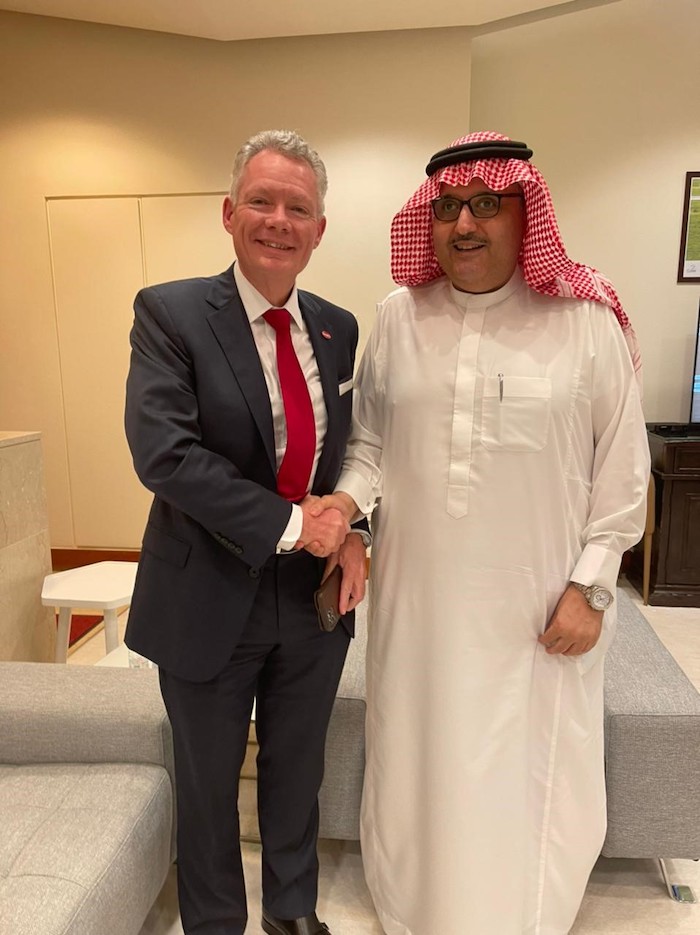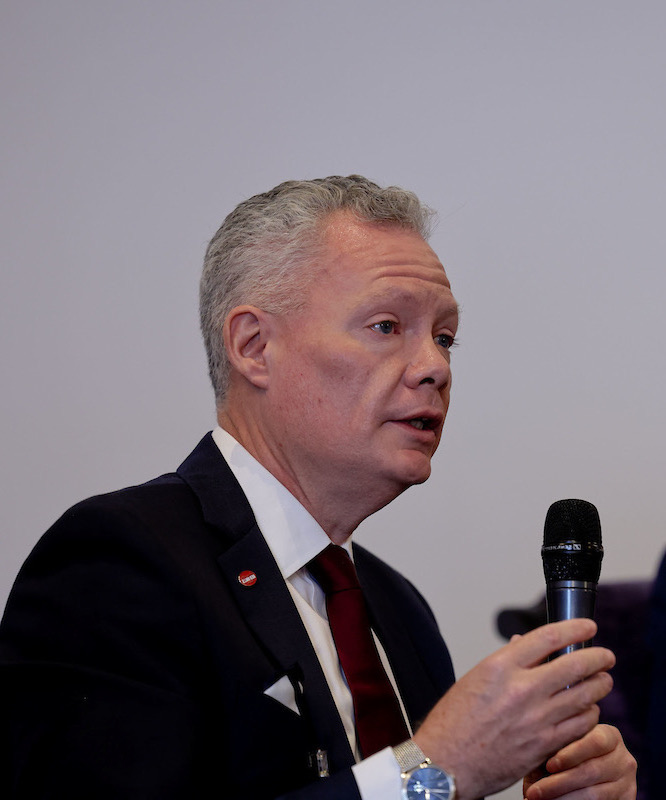 GLOBAL PRESENCE
The Connolly's RED MILLS Group enjoys a leading status that stretches across the globe
As the Group Strategy & Business Development Director, Michael Connolly has been at the forefront of the business' global expansion for over 28 years. With global locations including Japan, Sweden, South Africa and the Middle East, Michael has developed and managed the majority of the RED MILLS Group's international business across its equine, pet and camel divisions together with his teams.
Michael is currently based in Dubai, United Arab Emirates since 2019 as the Managing Director of RED MILLS International FZE, from where he strategically leads the Middle East and APAC businesses.
Our markets
Discover where to find our leading selection of equine, pet, agri and camel nutrition and well-being solutions
Connolly's RED MILLS' reputable equine feeds and Foran Equine supplements are accessible in over 80 countries across the globe.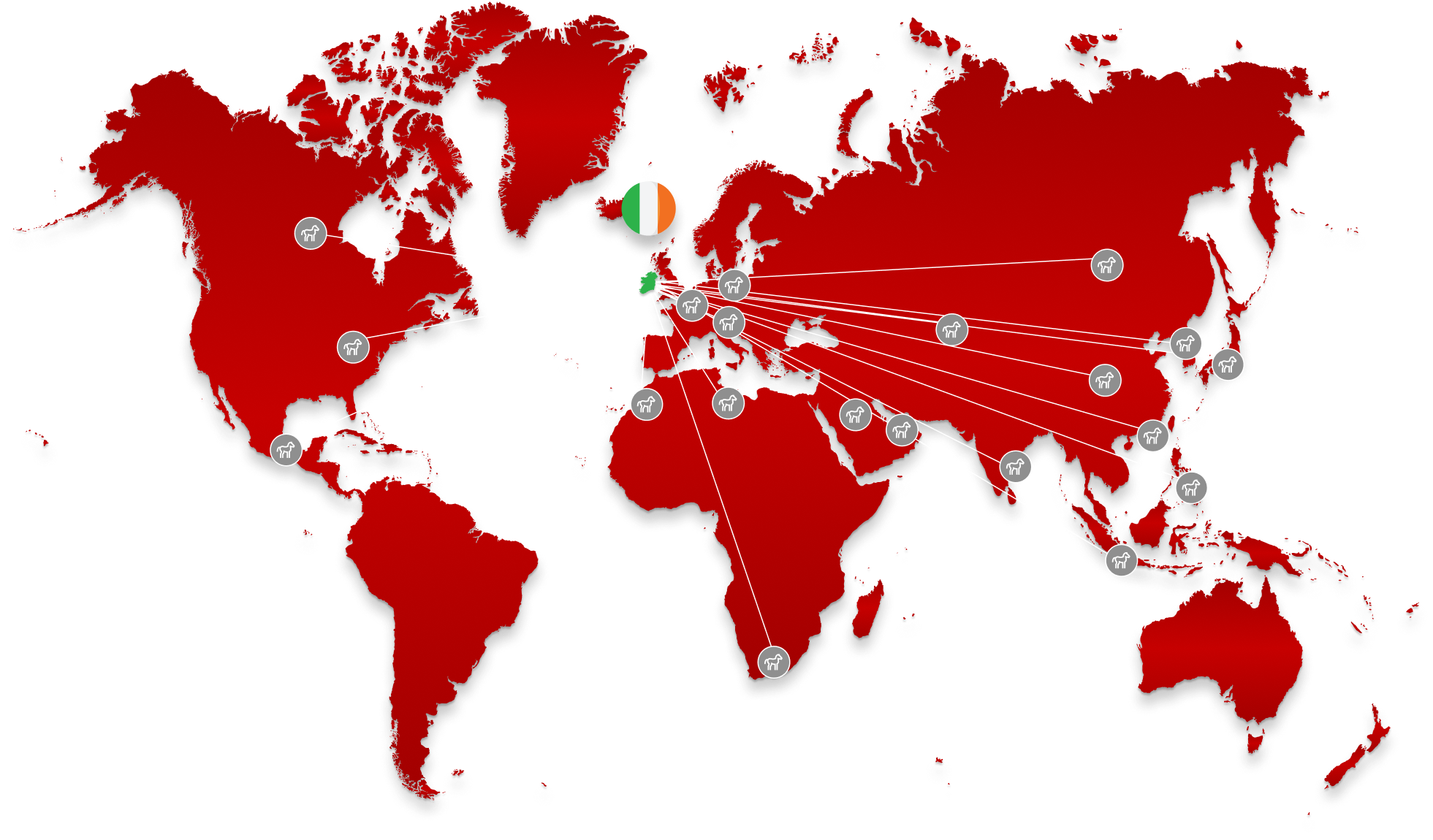 We distribute our wholesome and nutrient-rich pet food to over 25 countries around the world.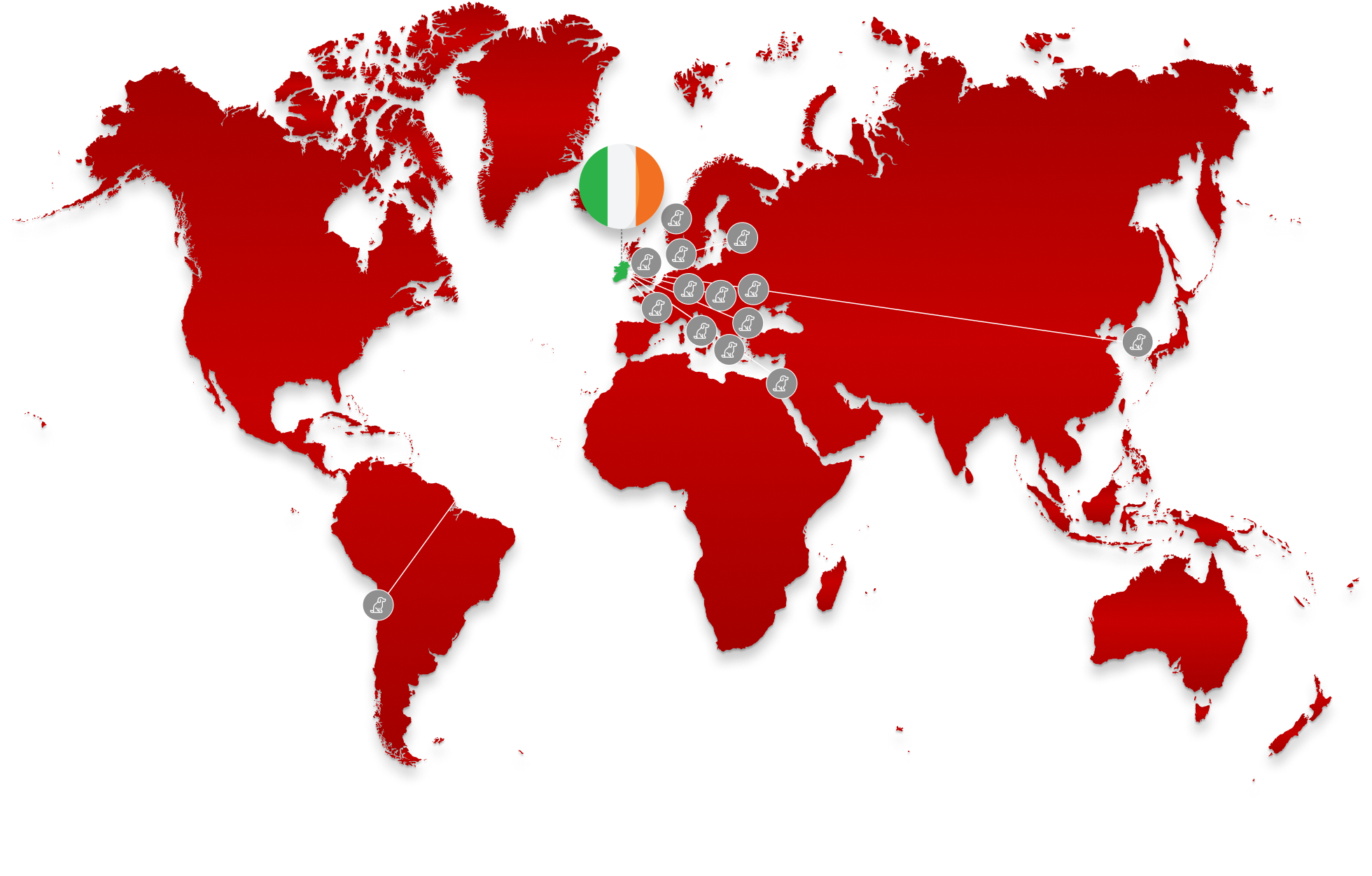 Connolly's RED MILLS Agri and Morrins brands for dairy, beef, poultry, pig and lamb is easily accessible in Northern Ireland and Southern Ireland.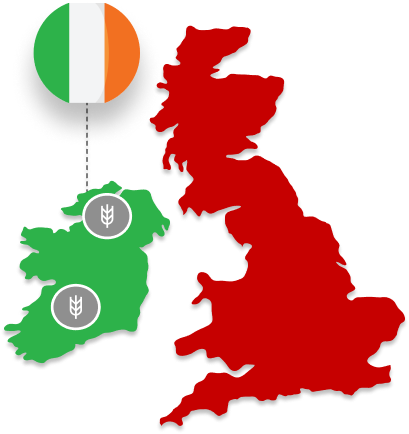 Our high-performance camel feeds are available in the UAE, Saudi Arabia, Bahrain, Qatar, Oman and Kuwait.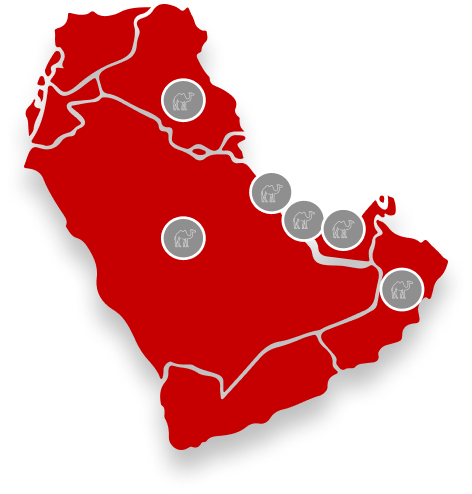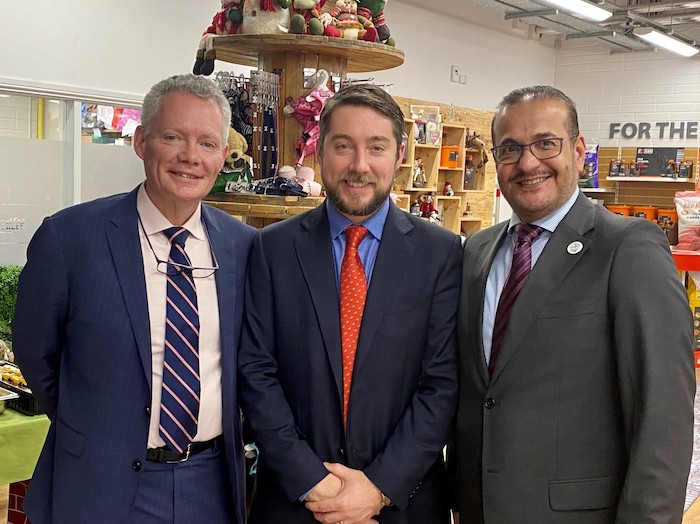 Our markets
We are committed to the well-established partnerships we maintain with international trade authorities and industry partners
At Connolly's RED MILLS, maintaining our relationships with key trade partners and our open-door visit policy for inspections offered to authorities globally and at our local plant is how our world-class feeds and supplements undergo the most optimal manufacturing and control checks. Department of Agriculture checks are welcome thanks to our 24-hour open-door policy to accommodate everything from seed agronomics analysis, farm inspections and visits to our laboratory to manufacturing audits and logistics. This is how we showcase our ongoing commitment to supplying our customers with nothing but the best-quality products.