our markets
Our global market availability
Connolly's RED MILLS is dedicated to continue expanding the distribution network of our world-renowned scientifically formulated nutrition and performance solutions to meet our global customers' needs. As one of the most progressive names in the animal nutrition industry, we continue to strengthen our long-standing relationships with international trade partners and authorities to ensure best-practice industry standards are met while exercising our trusted traceability and quality assurance checks across our products.
We have a wealth of dedicated sales representatives, distributors and stockists scattered across the world who maintain the consistent supply of our animal nutrition solutions. We work hand in hand with our trusted logistics partners who know the nature of our products, and share our commitment and stringent control measures when distributing our various animal feeds and supplements, along with our horse care solutions, to the international destinations of our valued customers.
Our global markets
Our highly revered animal nutrition and well-being solutions are vastly available worldwide
Connolly's RED MILLS' NFMS horse packaging has revolutionised our feed to ensure guaranteed freshness for 12 months, thus enabling us to supply over 80 countries worldwide alongside our Foran Equine supplements and Carr & Day & Martin horse care range.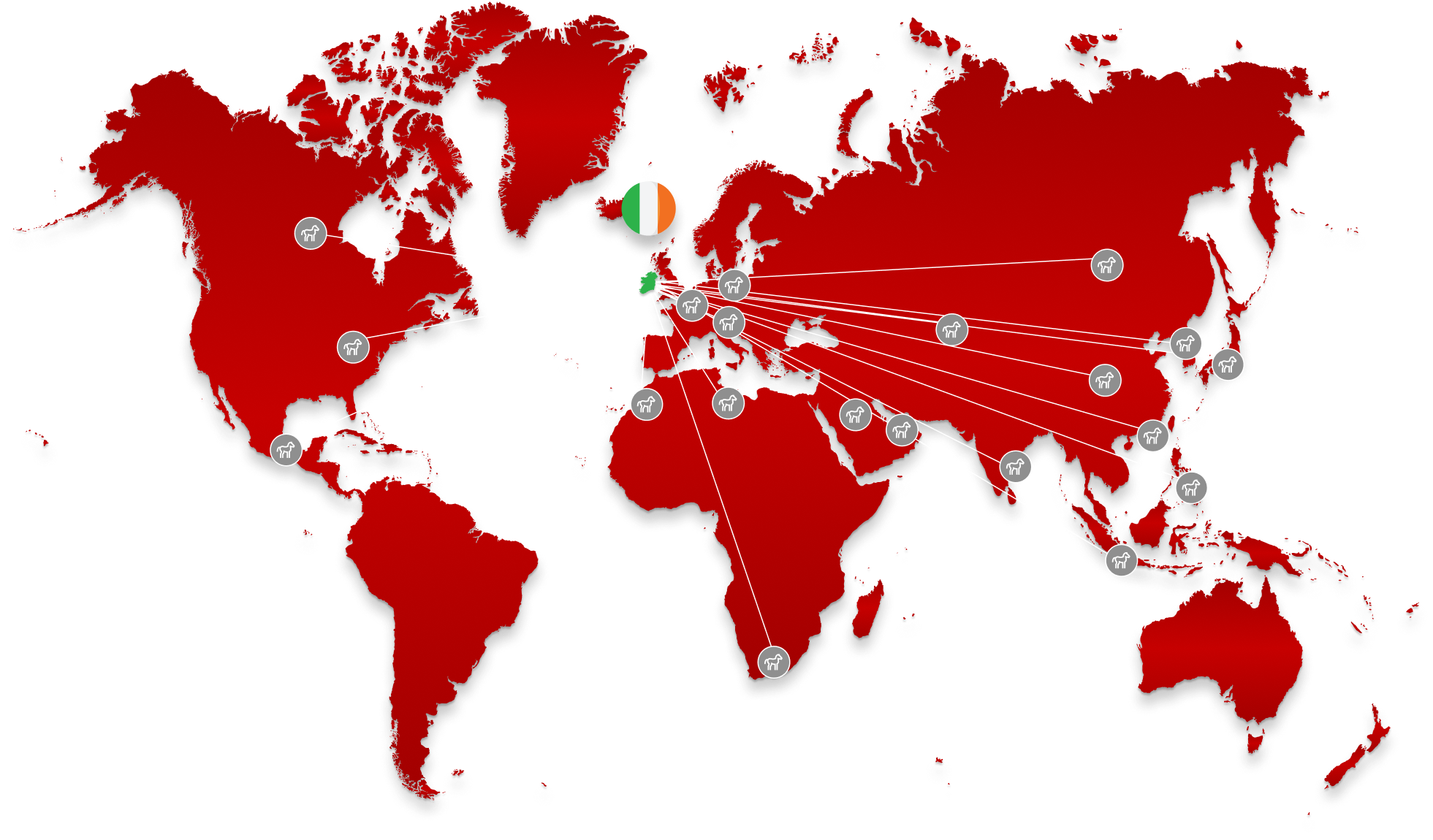 Europe
Connolly's RED MILLS has been supplying Ireland with our renowned horse feed since 1967. Liam Connolly along with his 2 sons, Joe and Bill Connolly, exported the very first batch of horse feed to the UK in 1985, after which the family expanded the RED MILLS brand to continental Europe in 1993. Through consistency, dedication and a commitment to quality, the pioneering brand has expanded across Europe to meet the needs of our global customers. Our equine range is now widely accessible across most of Europe today.
Asia
Connolly's RED MILLS established itself as the first international equine feed company to secure a landmark Chinese licence for exporting horse feed in 2005. Our ground-breaking NFMS packaging technology used to export fresh and quality feeds helped to secure successful customer growth because of being suited to extremely humid environments. We also enjoyed additional customer growth across far Eastern Asia, and continue to supply renowned stables ranging from Tokyo to Beijing today. Our commitment to serving our customers in the region also drove the establishment of our sales offices in China, Korea and India.
US/Canada/Mexico
The RED MILLS brand broke out into the US market in 1997, which led to considerable growth in the distribution of our equine feed. With our feeds being available in some of the largest states of the US and further beyond, we also expanded into the Canadian region. We offer direct technical and product support to our customers in these areas, available from our company branch and sales office in the UAE.
Gulf & Middle East
2007 was the year that Connolly's RED MILLS extended its global presence even further by expanding into Dubai and the wider Middle East. Serviced through our Free Zone entity, RED MILLS INTERNATIONAL, our distributors and their subsidiaries service our customers in the region. Today, RED MILLS distributes feeds to many countries within the Gulf region, with an expert team based in our branch offices in Dubai offering further support to our customers.
Worldwide
Our equine feed is successfully distributed to more than 80 countries worldwide, with areas ranging from Beijing and Berlin to California and Cape Town. After almost 60 years of supplying Connolly's RED MILLS horse feed, we attribute our success to our customers who started globe trotting the world with their horses and relied on our promise of #WhereverYouGoWeGo. The RED MILLS Group has branch companies and sales offices peppered throughout the world, and we are proud to continue supplying our technical support services and world-renowned products to our customers worldwide
We distribute our wholesome and nutrient-rich pet food to over 25 countries around the world.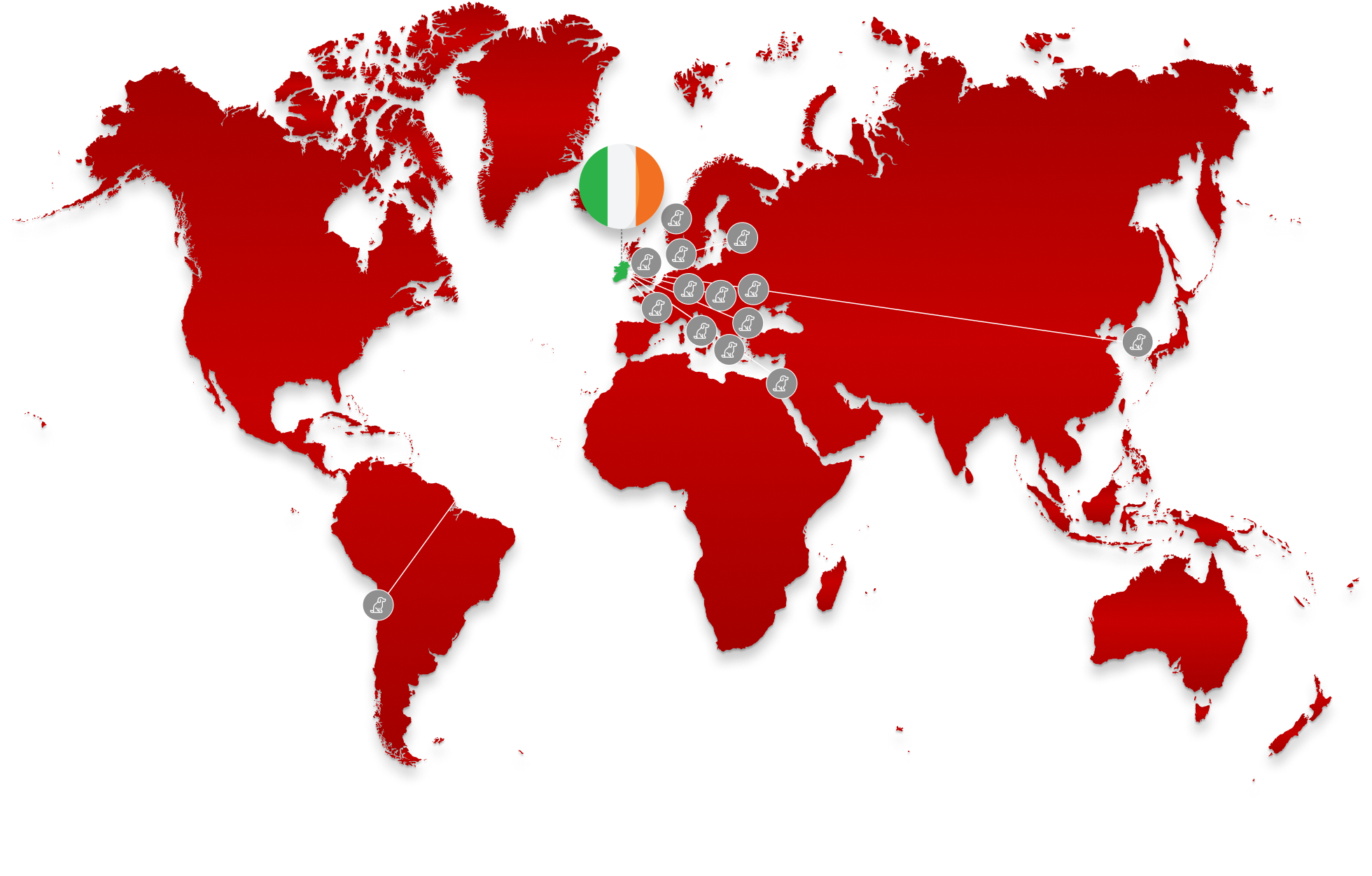 Ireland, Europe, Korea and Chile
Connolly's RED MILLS creates its very first dog food recipe in 1980s, and the Winner range of dog food is launched in the 1990s after success with our dog food recipe. The 2000s sees our Leader range of dog food developed and sold exclusively to pet stores. Following a notable track record of success and after noticing a gap in the market, Connolly's RED MILLS started developing its naturally wholesome dog treats along with Foran Pet Supplements in 2010. Our super-premium Go Native Ultra dog food and treats range was launched in 2020, made using high-meat, grain-free and sustainably sourced ingredients.
Connolly's RED MILLS Agri and Morrins brands for dairy, beef, poultry, pig and lamb are easily accessible in Northern and Southern Ireland.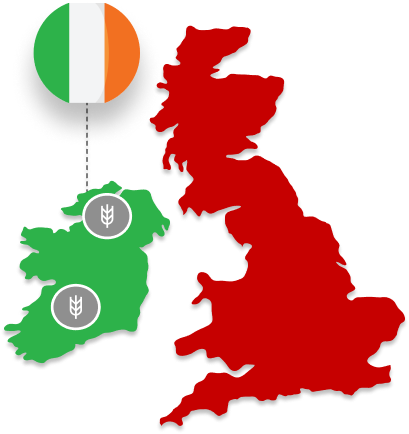 Northern and Southern Ireland
Connolly's RED MILLS purchases Rothwell Grain & Seeds Limited in Tullow, County Carlow, Ireland in 2003. Just 3 years later in 2006, Morrins Pedigree Animal Feeds in Baltinglass, County Wicklow, Ireland was purchased by RED MILLS to further diversify our agri offering. Following the success of our agri feeds among local farmers, we purchased Kilroy Agricultural Services Limited in 2013. The RED MILLS Store was launched in 2017 in Cillin Hill Retail Park, Kilkenny, Ireland, furthering our supply of successful agri products together with other animal feeds.
Our high-performance camel feeds are available in the UAE, Saudi Arabia, Bahrain, Qatar, Oman and Kuwait.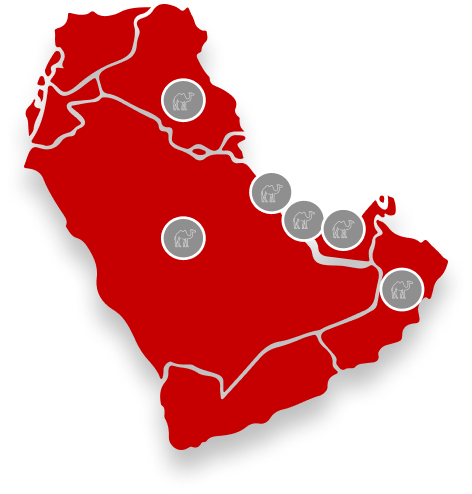 Middle East
Together with leading camel veterinarians and trainers in the GCC region, the team at Connolly's RED MILLS led 2 trial studies on ruminal acidosis among camels in 2017-2018. Based on the findings, the team scientifically formulated a feed to reduce acidosis in camels while boosting energy and vitality as required by the performance camel. 2020 was the year that our expert team developed a leading range of camel supplements to maximise the health and well-being of beauty, racing and breeding camels.
Our animal solutions are widely available across the world
Connolly's RED MILLS' animal nutrition solutions are widely available in various regions worldwide. Our high-performance feeds and supplements for horses and pet food, along with our horsecare products can be found across Ireland and greater Europe, the UK, US, Middle East and Asia. Our advanced camel feeds and supplements can be accessed by our customers throughout the Middle East. European customers can access our pet food, animal supplements and equine grooming products via our E-Store, the RED MILLS Store in Ireland, or from a local stockist or distributor.
Read More