Community support
At Connolly's RED MILLS, we're passionate about our community
We are committed to giving back and supporting our local communities and ambassadors. Learn more about our community support initiatives below.
Join our email community
Become a part of our email community to enjoy the most exclusive updates on Connolly's RED MILLS products, news and nutritional articles, key insights on all things animal nutrition, and other exciting new developments.
Our Story
Connolly's RED MILLS
Connolly's RED MILLS is passionate about giving back to our animal industries through sponsorship of both localised small-scale as well as large-scale equine events while continuing to provide support for pet charities.
As experts in animal nutrition, performance and well-being, we share the same love for animals as our trusting customers do, which is why we give back to our communities through supporting the industries and charities of our animal feeds and supplements. If you would like to get in touch with us, please reach out to our team today.
Contact Us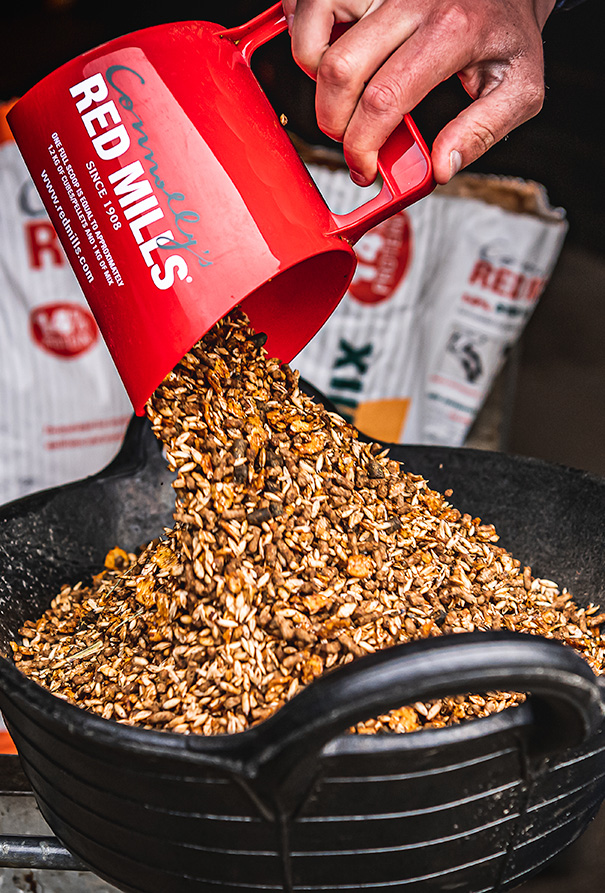 Our Story
Supporting the equine community
Our passion for horses has seen us provide support to smaller equine community events as well as bigger industry events. We feel strongly about supporting the horse industry through daily sponsorship in Ireland, the UK, and the rest of the world.
Contact Us